An unseren Studien teilnehmen/ Taking part in our studies
Hier finden Sie eine Liste von Studien, für die wir zur Zeit Teilnehmer*innen suchen. Um über neue Studien auf dem Laufenden zu bleiben können Sie auch auf unsere Mailingliste eintragen. Vielen Dank, dass Sie unsere Forschung unterstützen.
Below you find a list of studies for which we are currently recruiting participants. Subscribe to our mailing list to learn about new studies when they start, Thank you for supporting our research.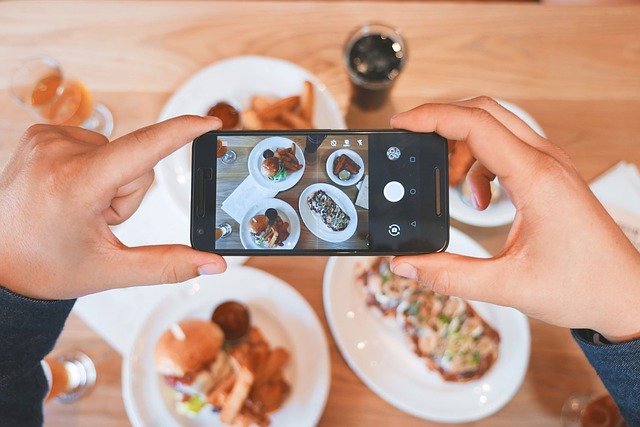 Rückmeldung zum Essverhalten im Alltag
Wer kann teilnehmen? Erwachsene ab 18 Jahren, die entweder ein Android Smartphone besitzen oder für die Dauer der Studie (3 Tage) ein Smartphone von uns ausleihen können. Teilnehmende sollten außerdem in der Nähe von Kulmbach wohnen, um einen Termin in unserem Labor wahrnehmen zu können.
Was mache ich in dieser Studie? In einem ersten Teil zeichnen Sie für 2,5 Tage Ihre Ernährung mit dem Smartphone auf. Dazu erhalten Sie eine App von uns. Am dritten Tag kommen Sie nachmittags zu uns auf den Campus. Dort stellen Sie sich ein Mittagessen von einem Buffet mit realistischen Lebensmittelnachbildungen zusammen und nehmen an einem kurzen Interview teil.
In welcher Sprache wird die Studie durchgeführt? Die Studie wird auf Deutsch durchgeführt.
Wie kann ich teilnehmen? Schicken Sie bitte eine Email an phn@uni-bayreuth.de um weitere Informationen zu erhalten und sich anzumelden.